Welcome to Laurel's Playground
Laurel is entertained by other things like travel, flower gardening, Drinking Wine, Eating Chocolates, etc. I have discovered Department 56. I am the wife of a home brewer. Read about my endurance. I also just love my family.
---
Department 56
One day, I was doing a little shopping and went into a Department 56 shop. Generally, fun to look, but too expensive for my own tastes. But, I stumbled across a cider house. Knowing how much apple cider Mark makes, I felt compelled to get it. That was the beginning. Today, I set up in Mark's brewery ... you can see my tables along the right side of the Christmas theme park has in the brewery.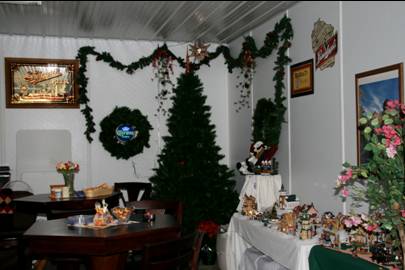 .
Here are some other close up pictures. In general, we start with autumn harvest time, move into Halloween, then into winter and Christmas. I am beginning to imagine a need for Springtime and Summer.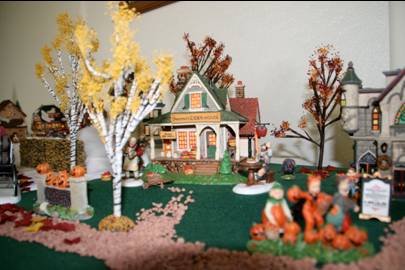 The Cider House
| | |
| --- | --- |
| The Graveyard with the horse drawn hearse | The Theatre, amidst the Halloween decorations |
| | |
| --- | --- |
| A Christmas Sliegh | Christmas street life |
| Christmas village life | |
---

My Family
Christmas Time, 2008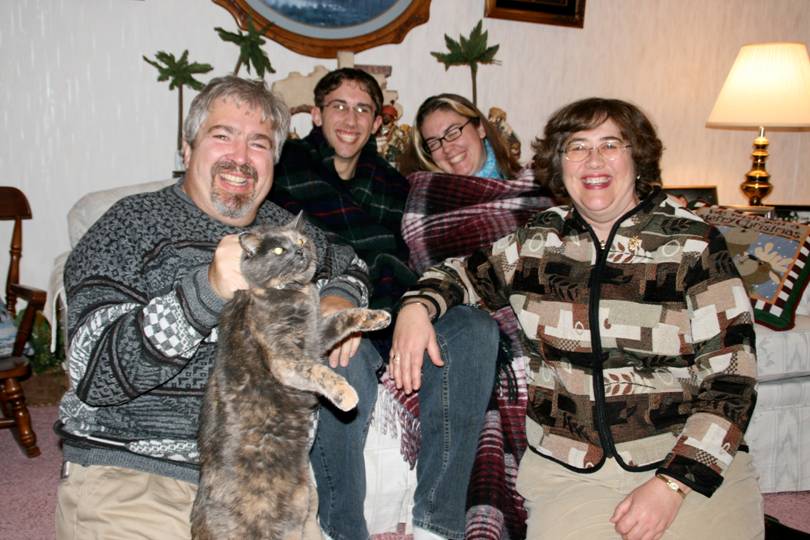 My Husband (Mark) has the cat (Shadow), and the kids (Erik and Diana) are hinding in the back.
I bravely participated. Luckily, the Dog (Xena) could not be found at the time of this photo opprotunity.